Our mission is to provide Austin area residents comprehensive and state-of-the art cardiovascular care. Since 1993, Dr. Tiblier has applied his extensive knowledge, experience and training to deliver compassionate and quality care to every patient and their families. We treat every patient with dignity, respect and kindness. Through education we know we can help people live healthier lives.
You may be wondering what a cardiologist does, exactly. A cardiologist is a physician who is an expert in medical problems related to the heart. The function of a cardiologist is to prevent and treat problems linked to the heart. Types of heart conditions this type of doctor treats includes: heart attacks, congestive heart failure, arrhythmia, heart disease. In 2005, Dr. Tiblier created his own cardiology private practice in Austin. He offers personalized, one-on-one care for individuals who are interested in preventing or treating heart disease.
What Makes Us Special: Personalized care from Dr. Tiblier who has been a private practice cardiologist since 1999. He is committed to personal appointments, has two convenient office locations, and education programs & information.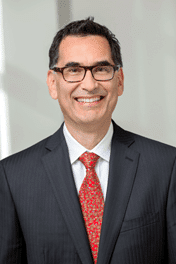 At Austin Cardiac Clinic, the offices of Dr. Eric Tiblier, we are committed to excellence in cardiovascular care. Our goal as a practice is to provide our patients with exemplary healthcare, in an environment of trust and respect. Dr. Tiblier focuses on preventing cardiovascular disease in his patients, but he is equally committed to caring for patients with existing cardiovascular diseases. In addition, we offer same-day and same-week appointments for new and existing patients because we believe that our patients should be able to receive cardiovascular care, treatment, and evaluation in a timely manner. Dr. Tiblier and his staff share a common goal: to strive for excellence in cardiology in a caring, friendly, and professional manner.
In our offices, Dr. Tiblier offers cardiac evaluations, consultations, and follow-up care. We also offer cardiovascular testing including stress testing, nuclear medicine, echocardiography, ankle-brachial index, and holters monitors, as well as laser venous ablations. In the hospital, Dr. Tiblier also performs diagnostic heart catheterizations, therapeutic cardiac interventions, and pacemaker implantations for his patients. Dr. Tiblier maintains active privileges at the Heart Hospital of Austin, The Hospital at Westlake, St. David's Main, St. David's North Austin Medical Center, and Lakeway Regional Medical Center. We make use of BIOTRONIK technologies.
Dr. Tiblier is a highly trained heart doctor in Austin. He is NCQA recognized by the National Committee for Quality Assurance for stroke and heart-attack prevention.
The mission of the Austin Cardiac Clinic: To provide excellent, state-of-the art cardiovascular care for the treatment and prevention of heart disease, in a friendly and inviting environment.
The Austin Cardiac Clinic's specialty: Providing excellent cardiovascular care which is targeted to the individual patient.
How well we treat our patients: At our cardiac clinic, we place the highest value on our relationships with our patients and their families. When patients call our office, they reach a live person, not an automated voice answering service. This is because we want to be a part of each patient's medical family, and treat our patients accordingly. We can help you with living with a cardiac therapy device, as well.
In addition to providing patients with exceptional cardiac care, we can also provide you with vein screening, testing, laser treatments, and specialized therapies. We are dedicated to providing our patients with the personalized care they need to take care of their painful, swollen varicose and spider veins. Many physicians in the area refer their patients to us when they are in need of minimally invasive techniques to take care of whatever kind of vein problem they may be experiencing. Our techniques will help to cut down on the time typically associated with surgical procedures that were previously used to take care of vein problems in the past.
We make use of EVLT – EndoVenous Laser Treatment – which is a fast, safe, and effective technique used to take care of a variety of issues that you may be experiencing with your vascular system.
It is with great pleasure that I send the most positive review for Doctor Eric Tiblier. At age 62, I have seen many physicians, and without question, Dr. Tiblier is among the most genuinely concerned and competent of all. He was referred to me because of his capability to administer several cardiac tests, in office, that many other doctors are now referring to outpatient facilities, at much greater and needless expense. Upon contacting his office, I received an immediate appointment, testing and a course of action. In less than 2 weeks, my irregular heart beat has been corrected and I have been given back my life! What more can you ask for? Thank you, Doctor Tiblier, Stephanie, and Cat, for all the time and concern that you provided. It was so appreciated and I am very grateful!
Dr. Tiblier was very nice and so was all the staff. Best of all when my insurance company tried to avoid paying out, they stuck with me through 10 months of bs and eventually helped me settle my claim. It was obvious that they keep the well being of their patients top priority regardless of whether it be medical or business.
Dr. Tiblier is outstanding. It's just that simple. In this fast paced, insurance crazy world were doctors have little time to just listen, Eric listens and completely explains what your issues are and how best to solve them. He identified a life threatening condition that if not managed correctly would have killed me in less than 3 months. He took quick action and got me to the right team of thoracic surgeons. He followed me closely through open heart surgery and afterwards like no other doctor I have ever experienced. I owe my life to Dr. Tiblier. In my business I work with doctors all day long, I know the good ones and those that, well I will not refer to. I recommend Dr. Eric Tiblier without hesitation and refer all of our patients in need or cardiac care to him. I know they will be as pleased as I am.