Bio
Awards
Affiliations
Locations
Bio
Doctor Eric Tiblier, Cardiologist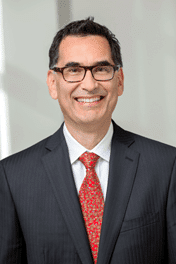 Dr. Tiblier has called Austin home since 1999. He earned a bachelor's degree from Texas A&M University in 1989 and his medical degree from the University of Texas Health Sciences Center in San Antonio in 1993. He completed a residency in internal medicine at Baylor College of Medicine in Houston, and a cardiology fellowship at the University of Texas Medical Branch at Galveston. Dr. Tiblier is fully trained in the management of all cardiac conditions, cardiac angioplasty/stenting procedures and in cardiac rhythm management and pacemaker implantation, and has a special interest in advanced lipid management.
Austin Cardiologist
A cardiologist in Austin can help to save your life. Dr. Tiblier has received the appropriate amount of education to completely understand the heart, its elements, and just how it works. This knowledge and training is exactly what people depend on when they experience heart troubles. It is crucial to catch any problems in early stages. By doing this, an individual has a far greater chance of surviving and steering clear of a heart attack or any other serious heart problems in the future. If you take the appropriate steps and see our heart specialist, you can have great results.
Heart Doctor
Dr. Eric Tiblier is a heart doctor who genuinely cares about his patients. He is committed to providing personalized, one-on-one care to every patient who walks through the door. We believe that this dedication and customized health care is what sets our cardiac clinic apart from big hospitals and large medical centers in the area.
Your heart is among the most significant organs within your body. If the heart has issues, the whole body is in danger. By finding these problems and diagnosing them, cardiologists are often in a position to help individuals fix these problems. These physicians will also help people discover ways to get better heart health through medicines, proper dieting, exercising, and other healthy lifestyle choices.
Dr. Tiblier provides treatment for the following:
High Blood Pressure
Many Other Heart Conditions
Awards
Affiliations
Locations